Get Ready to Parlay in L.A.! Introducing the Acclaimed Women's Salon Series
March 9 @ 3:00 pm

-

5:00 pm

$30.00
An Afternoon with Parlay House Founder 
Anne Devereux-Mills
Stripped Down – One Woman's Journey from Success to Meaning
What if L.A. freeways did more to connect us than to isolate us in our own geographic and demographic bubbles? What would come out of making connections around what it takes to succeed, not in a transactional sense, but in a human sense? What if we each took who we are as women from multiple zip codes, experiences, and ages and used it to pull each other forward? Here's our chance to parlay that into something exciting and meaningful.
Join us in welcoming the highly acclaimed Parlay House salon series to an L.A popup event.  Already overflowing in SF and NYC, this monthly salon series brings women together for authentic conversation in a welcoming environment that really lets us get to know one another and pull each other forward. 
Parlay House Founder and Chief Instigator, Anne Devereux-Mills will share her remarkable story: Stripped Down – One Woman's Journey from Success to Meaning.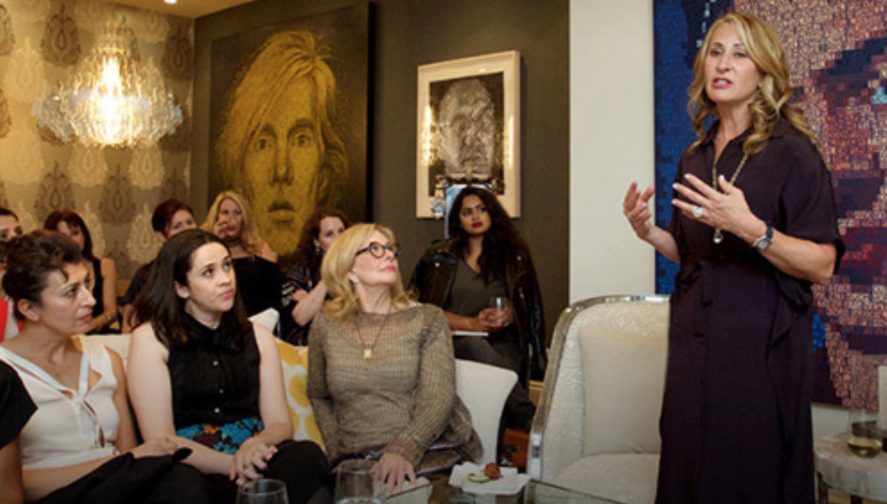 By the time she was 40, Anne Devereux-Mills had raised two young women, built a career as a multiple time Ad Industry CEO, helped found a school in Uganda and survived an abusive first marriage. Then came a critical series of life events that stripped away all that defined her, and she found herself re-evaluating every aspect of her experiences to create new meaning, vision, and purpose. 
This is sure to be an afternoon that will fuel you. Champagne, appetizers and complimentary valet parking will be provided, too. It's worth braving the freeways. Because we are stronger when we are connected.
Read more about Anne at girlsgone50.com